Category Archives:
TV and Movies
TV, Movies, Anime and more.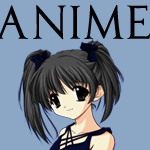 In my first post on Cardcaptor Sakura I mentioned that I went into this series not expecting to enjoy it but to get a quick blog post. Boy was a wrong. Now that I am 10 episodes in I fing
This is a repost from The Dragon's Tower. The third of Bryan Singer's X-Men trilogy depicting Marvel's X-Men superheroes released in 2006 by Fox studios. The other two movies in the trilogy are X-Men (2000) and X2: X-Men United (2003).