Sealed Copy Of Super Mario Bros. Sells For A Record-Breaking $100,150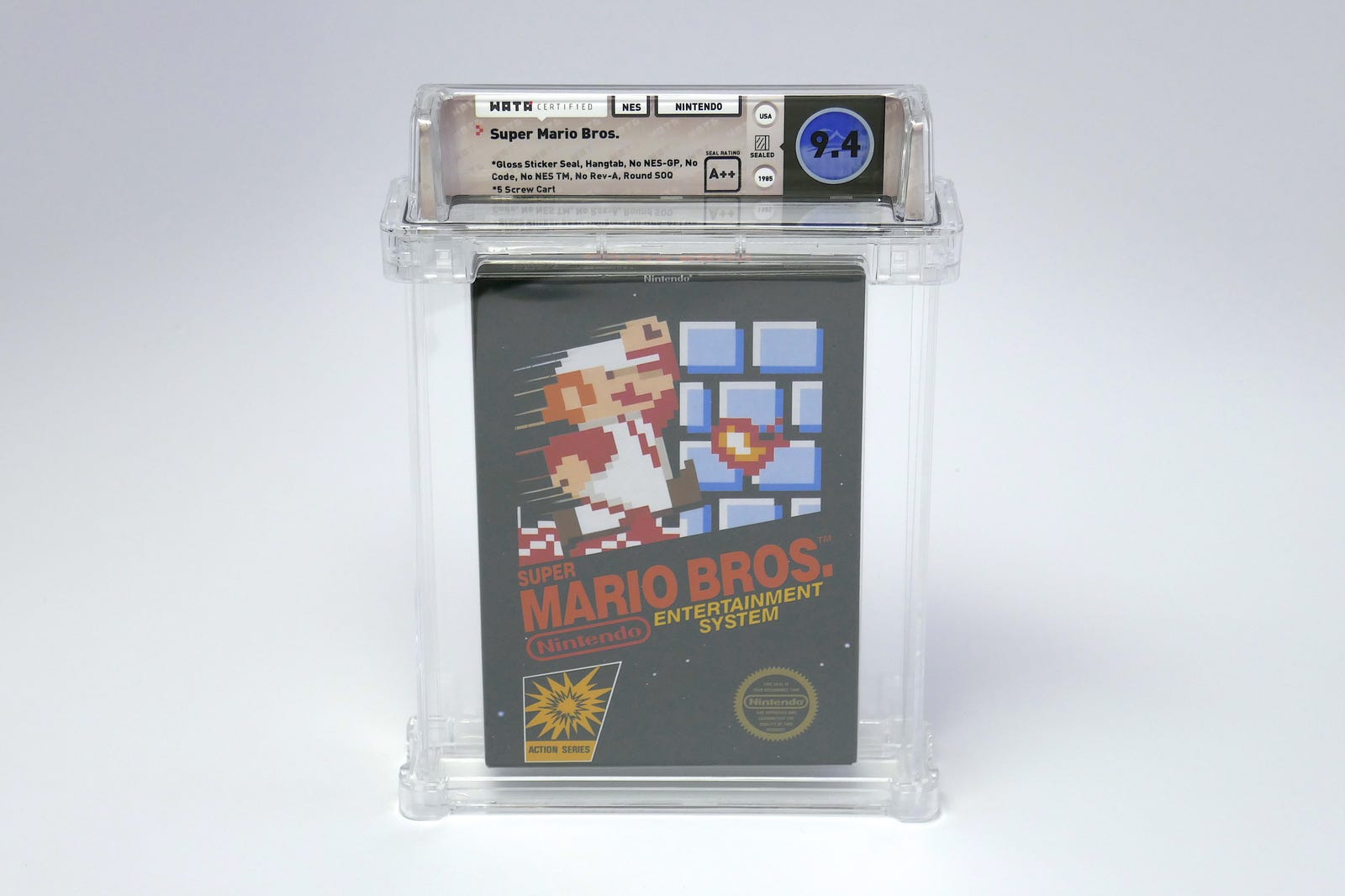 A first-run copy of the Nintendo Entertainment System classic Super Mario Bros. sold in a private transaction earlier this month for $100,150, and the people involved in the deal say it's the first six-figure transaction for a single collectible game.
This sale represents a huge jump over the copy of Super Mario Bros. that sold in 2017 for over $30,000, which itself was a record price. The difference comes down to a tiny sticker. Instead of being shrinkwrapped in plastic, the boxes containing the very first run of NES games produced in America were only sealed on the top flap, using a black foil circular sticker with the Nintendo logo on it. These were only sold for a brief period of time before the NES' national rollout, while Nintendo was still test-marketing the console in cities like New York and Los Angeles in 1985 and 1986. At that time, an NES set came packaged with Duck Hunt and Gyromite, but not Super Mario Bros., which was sold separately.
Related Posts