Sega-Retro Gaming-Inspired MicroSD Cards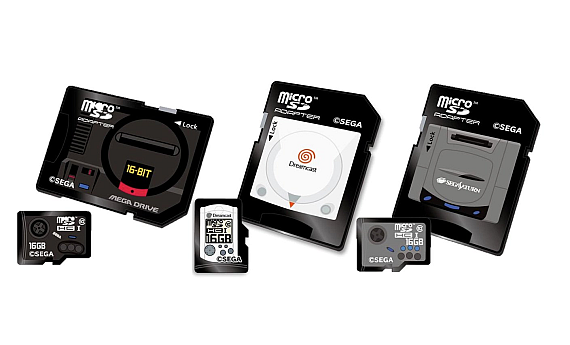 While Sega may not be releasing any consoles any time soon (or ever) they are getting in on some of the retro game nostalgia by releasing a line of Sega themed MicroSDHC cards.
The collection of Sega MicroSD cards (Mega Drive, Saturn and Dreamcast) are to celebrate the Mega Drive's 30th anniversary and the 20th anniversary of Sega's last console, the Dreamcast. The awesome microSD cards will be officially launched in Japan on October 29th (pre-orders are open right now!) via the Sega Online store, but don't fret, international buyers can grab these too via Amazon Japan!
The only down side I can see is they are currently available in 16GB.
Will you getting any (or all) of these?
Related Posts