Nintendo Switch Sales Surpass Wii U's Lifetime Sales in Japan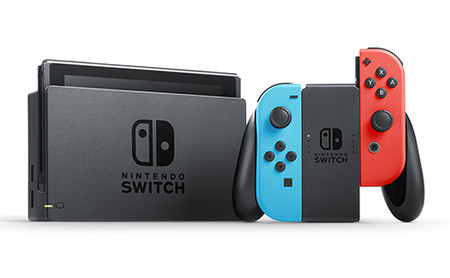 Famitsu is reporting this week that the Nintendo Switch console has sold more than 3,407,158 units in Japan — surpassing the lifetime sales of Nintendo's Wii U console, which sold 3,301,555 units in that country.
Nintendo ended production of the Wii U console in early 2017. The system launched in 2012.Nintendo announced last month that the Nintendo Switch has sold more than 10 million units worldwide as of December 10. The system launched worldwide last March, sold 4.7 million worldwide as of June last year, and sold more than 7.63 million units as of last September. Nintendo had also sold 27.48 million units of Nintendo Switch software as of September 30 last year.
The system sold an estimated 330,637 units in Japan within three days of its launch. It surpassed 500,000 units in Japan in four weeks — outpacing Sony's PlayStation 4 over the same time period — and surpassed 1 million units in Japan by last June. The console had sold 1.95 million units in Japan as of September 30. The system has sold more than 4.8 million units in the United States, and is the fastest-selling home video game system ever in the United States (a record that Nintendo's Wii system previously held).
Nintendo's Italian website briefly listed the release of Nintendo's Switch Online service for fall 2018, but the listing reverted to a general date of 2018 on December 25. Nintendo had announced last June that the service will launch this year.
[Via Siliconera]
This was originally posted on Anime News Network and is being reposted with permission.
Related Posts