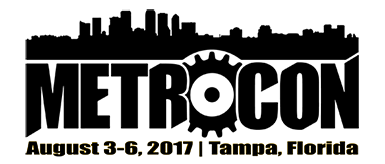 Last week end my friend Randy and I went to Metrocon in Tampa FL and just like always, Metrocon put on a great show for the fans.
Like always there was the dealer room full of geeky goodness of all types, all sorts of amazing cosplay, and panels on everything from terrible fanfiction (and the terrible dramatic readings of) to costume design, to fantasy sword fighting to a Triple Triad Tournament (Triple Triad being a cardgame side games from Final Fantasy VIII and apearing in several other FF games). Ther was also the yearly Fire Show, Star Party and of course The Masquerade.
More pictures to are avaliable from our friend Randy at Geek World Order.
Related Posts