Invader Zim #16 Dec 2016 Review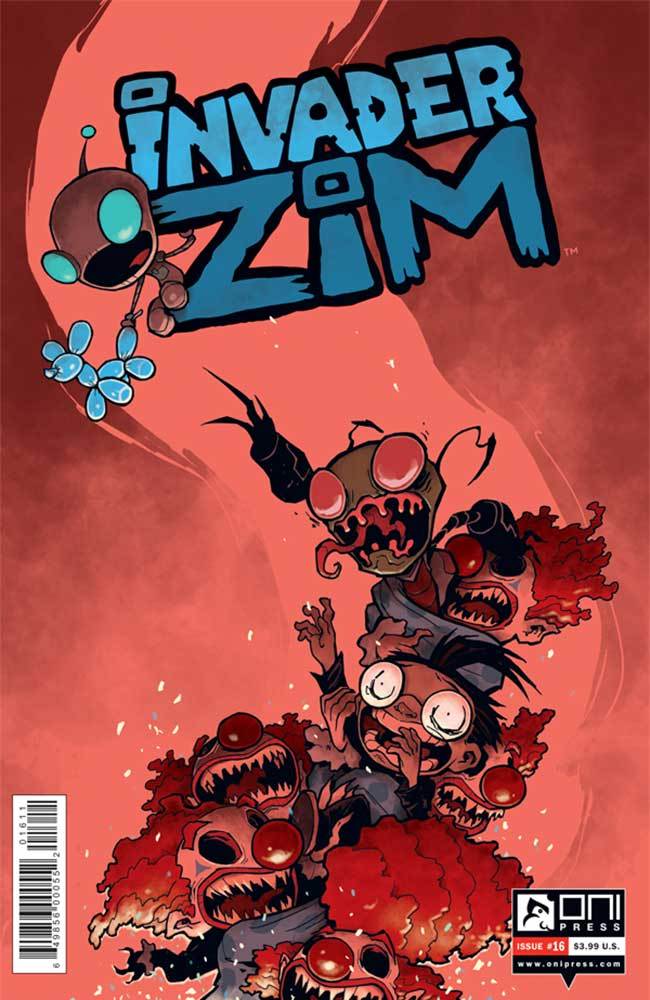 Special one-shot from original series artist (and Invader ZIM character designer) Aaron Alexovich! When ZIM, master of fear, gets spooked by Dib, he'll do whatever it takes to prove he isn't scared of anything! Or that Dib is scared of something! Or that GIR is scared of everything! ANYWAY! ZIM is the master of fear here, and that's the MOST important!
Compared to the earlier Invader Zim issues I have read, I found Invader Zim #16 to be a bit disappointing. I know that this issue was a one off by a guest artist, but I found the artwork's lack of usual quality / style to be a bit distracting. The story was a bit of a let down also. The feer based story would have been better if it was meant to be a Halloween issue, but this was released in December.
Honestly, IMO this issue cab be skipped without any issues. Nothing special this time. Maybe the next issue will be better.
Related Posts