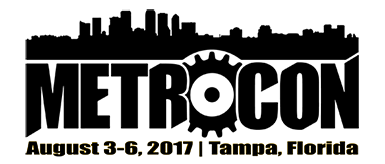 Last year we covered Metrocon in Tampa Florida and we have been invited back again this year also.
This year Metrocon will be heald at he Tampa Convention center, August 3 – 6, 2017.
Celebraty Guests this year include: Steve Blum, Scott McNei, Cristina Vee, Vic Mignogn, Robbie Daymond and many others.
Events will include the anime human chess game, the masquarade dance, costume contests and many panels. There is so much to do you won't have time to do it all. There is also the vendor room where many awesome merchents peddle their wears.
There may still be time to get your tickets online, or just get them at the door.
Related Posts