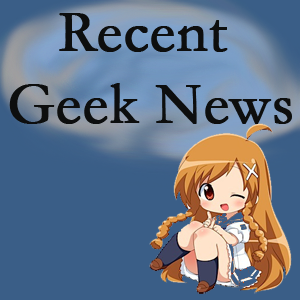 Every week we read a lot of news covering the geek and otaku community. Here are some of our favorites.
T.V. and Movies
· Hacking On TV: What You Need To Know
Gaming
· Everything You Wanted To Know About Super Mario 64's Surfaces
· In One Of The Last Steam Greenlight Games, You Can Date Men Or A Goldfish
· Either I'm Paranoid Or Mario Kart 8 Deluxe's AI Is Cheating
· Game Freak Is More Than Just A Pokémon Developer
· Game Gear, Console Edition
· Hey Civ fans: here's a talk given at this year's GDC by none other than Sid Meier and Bruce Shelley, co-creators of the original 1991 game.
Technology
· Re-Creating the Apollo DSKY's Display
· Super Mario World Jailbreak Requires no External Hardware
Misc.
· Procedurally Generating Random Medieval Cities
Related Posts