Hacker Labs – The Geek and Otaku Blog will be reviewing every Star Trek TV series and movie before Star Trek's 50th Anniversary, September 8, 2016. Here is the list of every single one. Check back often as this list is updated with the links to each article as we write them.
Star Trek Movies and TV Shows (in order of appearance)
Click on the image or Season Name to read the review.
Star Trek: The Original Series (1966-1969)
Season 1 – The Dragon's review
Season 1 – Jedite83's review
Season 2
Season 3
Star Trek: The Animated Series (1973-1974)
Star Trek: The Motion Picture (December 7, 1979)
Star Trek II: The Wrath of Khan (June 4, 1982)
Star Trek III: The Search for Spock (June 1, 1984)
Star Trek IV: The Voyage Home (November 26, 1986)
Star Trek: The Next Generation (1987-1994)
Season 1
Season 2
Season 3
Season 4
Season 5
Season 6
Season 7
Star Trek V: The Final Frontier (June 9, 1989)
Star Trek VI: The Undiscovered Country (December 6, 1991)
Star Trek Generations (November 18, 1994)
Star Trek: Voyager (1995-2001)
Season 1
Season 2
Season 3
Season 4
Season 5
Season 6
Season 7
Star Trek: First Contact (November 22, 1996)
Star Trek: Insurrection (December 11, 1998)
Star Trek: Enterprise (2001-2005)
Season 1
Season 2
Season 3
Season 4
Season 5
Star Trek: Nemesis (December 13, 2002)
Star Trek (May 8, 2009)
Star Trek Into Darkness (May 16, 2013)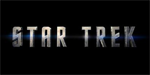 Star Trek Beyond (July 22, 2016)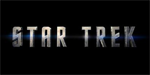 Star Trek: Untitled TV Series (January 2017)
Related Posts